Yard Sale Treasure Map is the app used by the largest community of hobbyist garage sale shoppers and professional resellers.
Posting your sale is easy and 100% free. Fill out the form below or use the app directly to create your listing.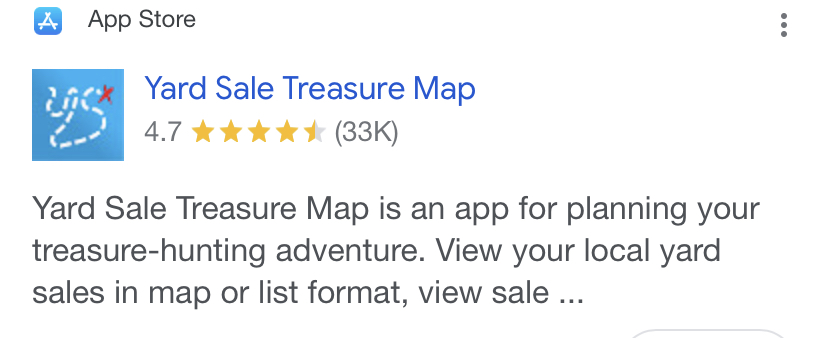 Create Your Listing
List Directly the App
If you prefer to use the app to list your sale, simply download the Yard Sale Treasure Map app from the App Store or Google Play and create a listing. Photos you take with your phone can easily be attached to your listing.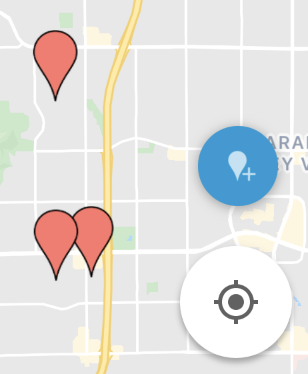 Open the app
Allow app access to your location when prompted. This will save you time, but you can also search or zoom into your area.
Select the blue add sale button or use the app menu button and select Post a Sale
Complete the form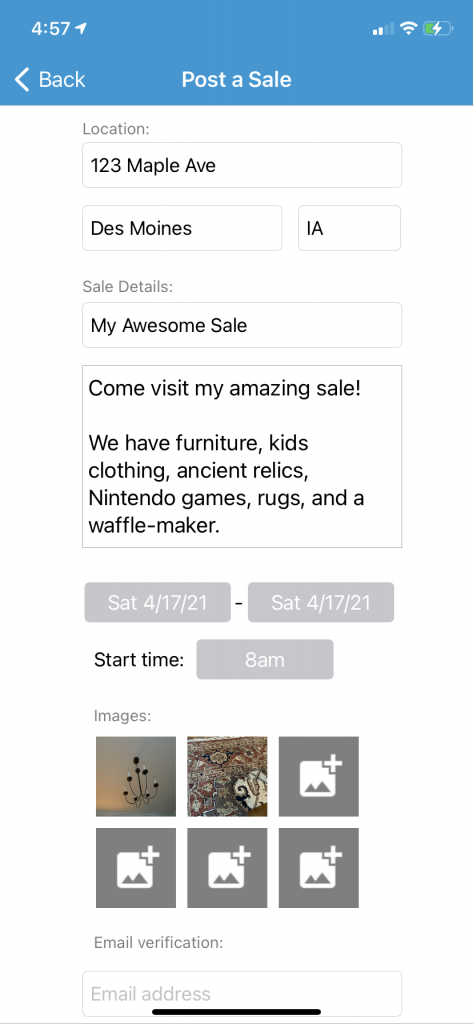 Tip: App users perform keyword searches to find specific items. Adding more details may drive more visitors to your sale!
Tip: Photos are critically important to driving more users to your sale. You can always edit the listing later to add or change photos.
Once you select Submit you will receive a email verification link from info@yardsaletreasuremap.com. Use this link to edit or delete your listing.
Are you hosting a neighborhood or community sale with lots of participating addresses? Use the Community Sale spreadsheet instead.